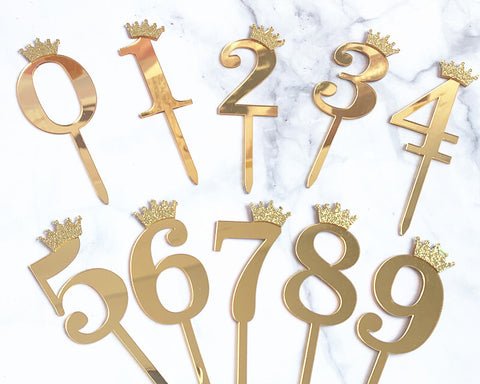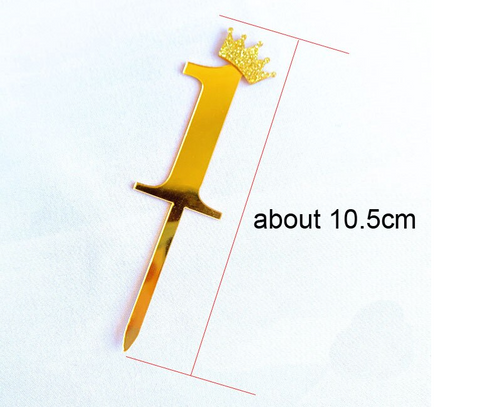 NOMYNOMY Pet Bakery
Gold Number Topper
Whether you're celebrating a first birthday or a milestone year, these cake toppers are the perfect way to mark the occasion. They're safe to use and will add some sparkle to the cake. They're sure to make the day even more special!
Nutrition Facts
Calorie Content (ME) 811kcal
- of which: Crude Protein (min.) 16.6%
- of which: Crude Fat (min.) 7.7%
- of which: Crude Fiber (max.) 16.6%
- of which: Moisture (max.) 71.2%
Ingredients: Whitefish, Sweet Potato, Egg Yolk, Floured Rice, Lactose-Free Milk
Dimensions: Approx. 4.5" x 4.5" (~450g)

Important! Please Read
Keep cold. All cakes and pastries contain fresh, perishable ingredients. 
Refrigerated treats should be eaten within 1-3 days. After that store in the freezer. Treat them like human food that contain meat and fish.
Cutoff time for next-day cake orders is M-F: 8pm; S: 4pm.

Rush orders must be placed at least 3hrs ahead of pickup time.

We recommend picking up your cake on the event day.

All cakes are made-to-order and non-refundable. Any appointment changes must be communicated at least 24 hours prior to pickup.

Serve responsibly up to 20% of their daily calories or 3% of weight (*each cake is approx. 450~500g).
If your pet has allergies and needs a change of ingredient, please send us a custom order request via Question.