Leave a Yelp or Google review to receive 10% discount on your purchase!
Everyday Cakes
Introducing our adorable signature Everyday Cakes, ready as soon as tomorrow (and even same-day on a rush, based on availability). Add a personal touch with your pet's name and preferred background color.
Specialty Cakes
Our Specialty Cakes come with a premium touch, reflecting their uniqueness and craftsmanship. They take a bit longer to perfect, but rest assured, we're here to bring your vision to life.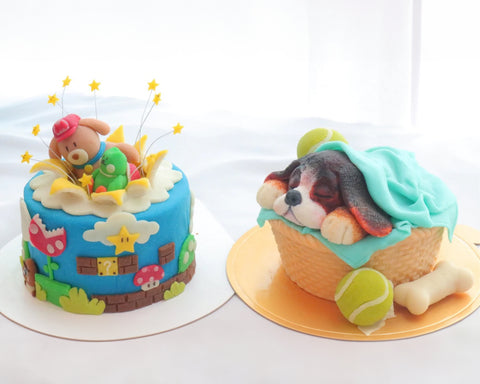 Party Supplies
Step up your celebration game with our range of party supplies and favors tailored for dog and cat bashes!